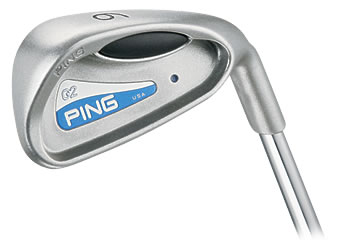 The G2 Iron Series represents the most forgiving iron PING has ever designed.
The G2 features several new design advancements, including a center of gravity moved away from the face, and a wider sole for improved launch and more forgiveness. A new sand-blasting process improves ball-to-face contact for added control and consistent performance across the face.
Designed to complement the G2 Iron Series are the G2HL (high launch) long- and mid-irons, with a wider sole and extreme undercut cavity design, the G2HL irons provide an alternative to traditional long irons and fairway woods, giving golfers the confidence to play long, soft-landing shots from the fairway or rough.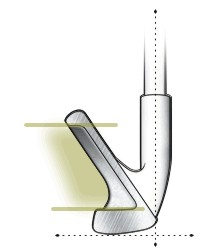 Adding G2HL irons to your set can be done in several ways, depending on the golfer's confidence with the long and medium irons. Some players may just replace the 2- or 3-iron, others may replace all the irons up to, and including, the 5-iron.
Traditional combination (3, 4, 5, 6, 7, 8, 9, PW, SW, LW) For golfers seeking the forgiveness and game improvement from traditional set make-up, this set provides complete performance for all ability levels.
Standard combination (2HL, 3HL, 4HL, 5, 6, 7, 8, 9, PW, SW, LW) The inclusion of three G2 HL irons in place of the traditional 2-4 irons offers an alternative to golfers needing added performance in their long irons
Get more infomation on these clubs >>